Abstract:Wondering how to go about choosing a reliable manufacturer partner forceramic ball valves? We, at JOHNCERA, have put together a simple list of factors you need to look out for.
Keywords:ceramic valves,ceramic ball valves
In the industrial valve industry, the use of metal valves is extremely commonplace ——you can find them in plenty of industrial processes. However, with the continuous upgrading of processes, machinery involved as well as enhancements of industry standards, factories are coming to terms that metal while commonplace and easy to procure, are not the ideal material for valves that can be subjected to high wear and strong corrosion conditions. In fact, many factories are constantly grappling with the problems that come with easily worn-down valves and high replacement rates.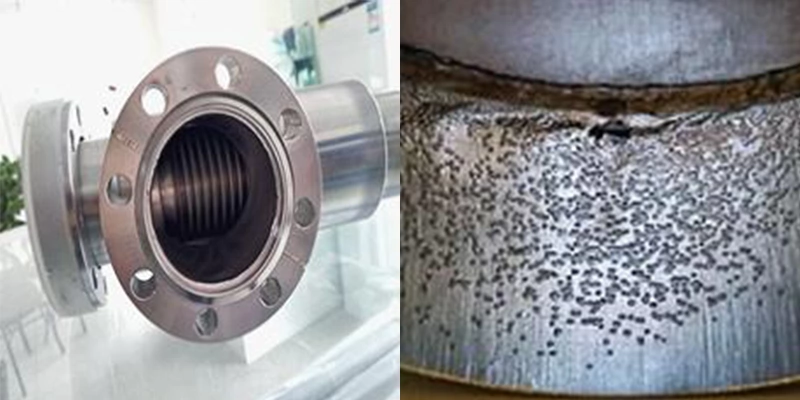 But wait, there is good news. The development and application of ceramic valves over the years have now created a viable alternative for factories worldwide. Now, increasingly, we are seeing more factories switching over from metal to ceramic valves for their incredible benefits!

Wondering how to go about choosing a reliable manufacturer partner for this new part? We have put together a simple list of factors you might want to be on the lookout for:
Type of Ceramic Used
Metal valves can be made of different types of metals. Similarly, ceramic ball valves also can be made up different ceramic formulations.While ceramic materials are generally better in their wear resistance and corrosion materials compared to their metal counterparts, some ceramic formulations can work under specific conditions than others:
● For example, if the process involves sulfuric acid, there will be strict requirements on the Na (sodium) and K (potassium) element levels in the ceramic material used.
●In contrast, under conditions where hydrofluoric acid is used, it must be taken note that the ceramic material cannot contain specific impurities.

Followed by aluminum, zinc oxide, silicon carbide, silicon nitride
Currently, ceramic valves on the market primarily adopt components of alumina, zirconia, silicon carbide and silicon nitride – each corresponding to a specific type of operating environment.
Here is a chart that gives an overview of the characteristics of the various commonly used ceramic materials:
Material corrosion resistamce comparison chart

Medium

HCl

HCl

H2SO4

H2SO4

H3PO4

H3PO4

HF

HF

HNO3

HNO3

NaOH

NaOH

Mass Fraction

20%

20%

90%

90%

60%

60%

10%

46%

60%

60%

30%

30%

Temp

60℃

95℃

60℃

95℃

60℃

95℃

60℃

95℃

60℃

95℃

60℃

95℃

99.0%Al2O3

a

a

a

a

a

a

b

c

a

b

b

b

99.5%Al2O3

a

a

a

a

a

a

b

c

a

a

a

a

ZrO2

a

a

a

a

a

a

a

c

a

a

a

b

SS 304

c

Χ

c

c

c

c

c

Χ

a

b

a

a

SS 316

c

Χ

c

c

c

c

c

Χ

a

b

a

b

Remarks:

a-Recommended using for non-corrosive occasion or corrosion can be ignored.

b-It is suitable used for slightly or less corrosive occasion.

c-Don,t recommend using for moderately or strong corrosive occasion.

x-Don,t allow using for severely corrosive occasion.
Independent Production of Ceramic Material
Because of the abovementioned factor, understanding whether the manufacturer is independently producing the ceramic materials used for the valves is also an important aspect to look out for.
If the supplier independently produces the ceramic raw materials, they can help ensure the following:
● Ability to adjust the raw material formulations to meet your specific needs and working conditions (e.g., different media, pressures, and temperatures)
● Being able to adjust the individual production steps for the ceramic material that can influence the overall performance of the end ceramic material – e.g. the ceramic sintering process affects the compactness of the ceramic, and thicker components have longer service life in continuous use compared to coated or lined valves.
● Adding on processing steps to the material to enhance its performance – e.g. processing the material into a ceramic sphere can help the components match seamlessly with other ceramic components ensuring corrosive liquids do not come into contact with external stainless steel components.
●Tracing and tracking the history of each version of the unique ceramic valve cores produced – allows for products to be continuously improved and developed.
Looking for customised ceramic valve solutions? Find us at [email protected].
Ceramic Structure
Apart from the formulations, the ability of the manufacturer to shape and structure the raw material into usable components is also equally critical.
Given that each client's working conditions may be unique to them, the manufacturer needs to have the ability to design the core structure according to each client's working conditions.
Some common structures include: Ceramic ball valves; Ceramic butterfly valves; Ceramic gate valves
While the latter two are popular alternative valve options, the ceramic ball valve is still the preferred structure since it delivers much higher requirements for sealing performance and is ideal for resolving safety threats like valve leakage and valve seat erosion.
Valve Testing
For quality assurance, always make sure the manufacturer you engage has put in place rigorous processes to ensure the quality of the valves before use. With the sensitivity of such components, details matter.
Things to look out for:
●Product qualification certificates
●Tests at each step of the production process
● Final quality assurance before shipping
Valve Brand
Last but not least, if you are just making the switch from metal to ceramics, a good way to ensure a smooth transition would be to look for a partner with a bigger brand name.
Why so? Generally, the larger brand ceramic valve manufacturers come with more quality assurance and better service thanks to their larger client base and user experience.
If you are new to the switch in materials, it would be ideal to have an experienced manufacturer toguide you on making the accurate selections, based on your specific site environment
processes and more.
Why Choose JOHNCERA?
If you are looking for a reliable and established partner, look no further.
JOHNCERA Group ceramic valve company with its roots in ceramic production – a history quite unlike other traditional ceramic valve manufacturers.
Since 2000, JOHNCERA Group has introduced cutting age precision ceramic technology from Japan and engaged in production of special ceramics such as zirconium ceramics, zirconium toughened ceramics, and 99 alumina.
Our strengths:
● Two advanced production bases for precision ceramics and ceramic valves, covering a total area of more than 100,000 square meters.
● A number of patents on ceramic materials and ceramic valves
● Authority on ceramic valves in the industry – e.g., drafted several national valve standard documents
For more than two decades, we have created solutions for clients in industries ranging from crude oil extraction, petroleum refining, steel, power generation, motors, machinery, electronic components, household products and more.
With this experience in hand, compared to other manufacturers, JOHNCERA offers our clients a much more comprehensive and precise understanding of the solutions that would work best for their needs.
Reach out to us today to learn how we can help you resolve your problems. JOHNCERA shares a firm belief in letting the application dictate the solution and has a keen focus on solving the end user's problems, long term. This made them a natural fit with our product line. During this uncertain global times, it is important to choose a consistent and reliable supplier.